The third "Next-Generation cards" Event has been successfully held on the 15-16th of October, 2019 in Singapore. ZC's representatives led by Group Marketing Department Director Denny Lin has accepted the invitation, and attended the event as solution and service provider.
"Next-Generation Cards" event has attracted the major players in different sectors including: Governments, Regulators, Smartcard Developers, banks, payment providers, fintech leaders and other leaders from the smart card related businesses. Top executives from UnionPay, Visa, Mastercard, British High commission and other representatives from authoritative agencies and institutions has given speeches during the event on the smartcard industry's new technology development and share their insight on the matters.
ZC Group Marketing Director Denny Lin led representatives to showcase some of the innovative and high-end solution products to this event, ZC's products and services has been widely praised and received recognition.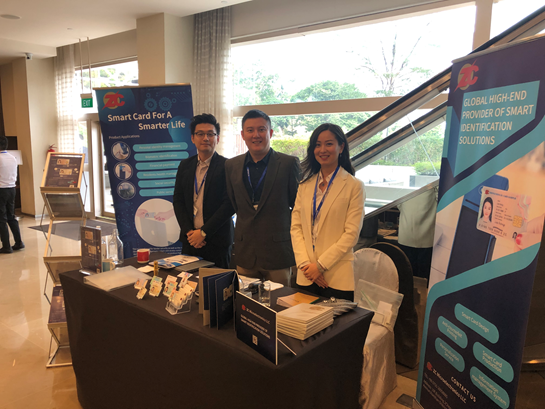 ZC Group's Representatives attends the Next-Generation Cards Event
Visa's HQ Chip Interoperability Director Mr. Tom Rapkoch, Mastercard's VP and Business Leader on EMV & Digital devices Mr. Rajat Maheshwari and British High Commission Representative Mr. Matt Dixon, have visited ZC's Booth during the event and are all full of praise. Mr. Dixon commented after being introduced on ZC's product and services: it is fascinating ZC's smart cards solutions and products on show here from ZC, it consists some of the technologies I have not seen before and the introduction of the product has been educational to me. I would hope in the future, we will have the opportunity to cooperate with your company.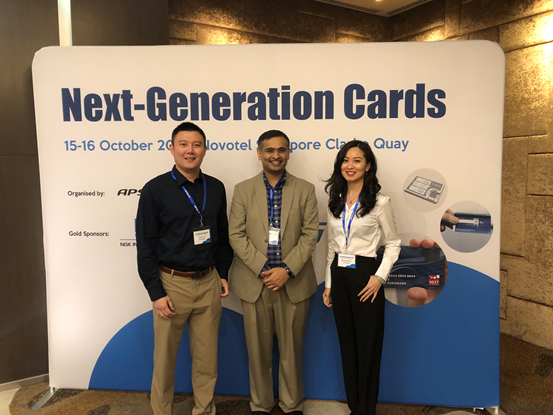 Marketing Director Denny Lin pictured with Mastercard VP Rajat Maheshwari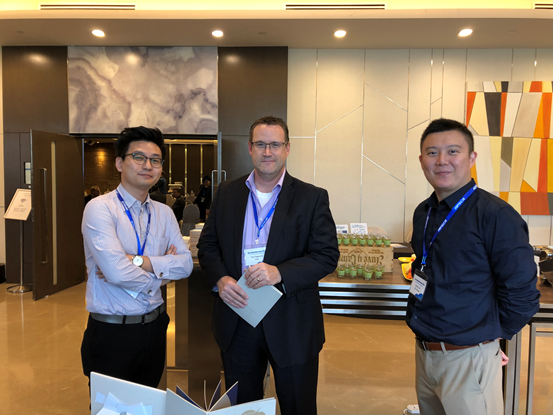 Visa HQ's Chip Operability Director Tom Rapkoch visits the ZC Booth.
ZC's Marketing Director Denny Lin expresses his view during the discussion with enterprises: To face the complex and different environment globally, Governments and intuitions have higher demands and requirements for the smart card products in both identification documents and financial payment sector. ZC Group is dedicated in providing Global users with secure products such as: Identification documents, E-passports, electronic driver's license, healthcare smartcards, transportation system cards and etc. We will continue to focus on developing the high-end secured products and enhance these products in the aspects of security, intelligence and environmentally-friendliness, and contribute to the industry development globally.