On September 2, 2016, the mayor of dongguan city Weidong Ling, secretary-general Deng Haoquan, songshan lake YanHuanMing, director of the management committee and other leaders a line to company headquarters base construction site inspection guide, chairman of the board Mr. Peter Lin accompany, and detailed introduced the "satellite microelectronics and myself the iot industrialization base" project status quo, development and planning.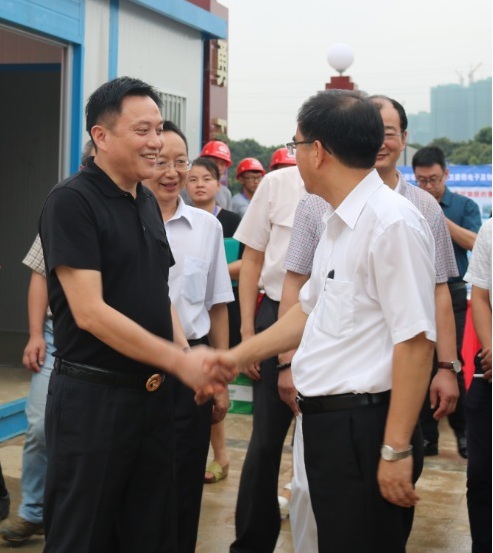 Zhizhou mayor fully affirmed, inspect the satellite microelectronics corporation high standards planning, a high starting point of creation of networking, RFID and microelectronics industrialization base platform. The mayor is very concerned about the progress of project construction headquarters, in details about the project overall planning and scale and production capacity, technology, and so on and so forth, think up satellite project completely conform to dongguan for "international modern manufacturing city", "ecological city" livable industry positioning, satellite up headquarters selection in the innovation of the development zone in songshan lake heights, the government will, as always, for the enterprise sustainable development provides maximum support and more in place of service.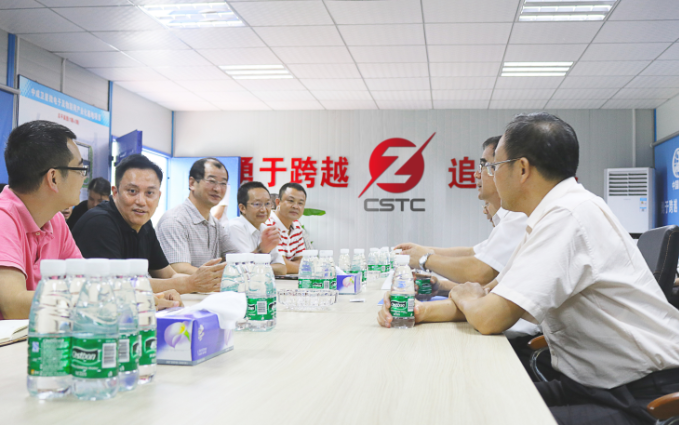 After hearing the chairman Mr Lin Yingqiu introduction, zhizhou mayor for the company's future development of Internet of things era full of confidence, hope to be able to from up satellite group company in such a creative LingJunXing drive the accumulation of the dongguan industrial cluster using the advantage of dongguan, the pearl river delta center position and satellite group co., LTD. Advanced technology, the Internet of things up talent such as soft power, radiation driven dongguan iot industry towards high value.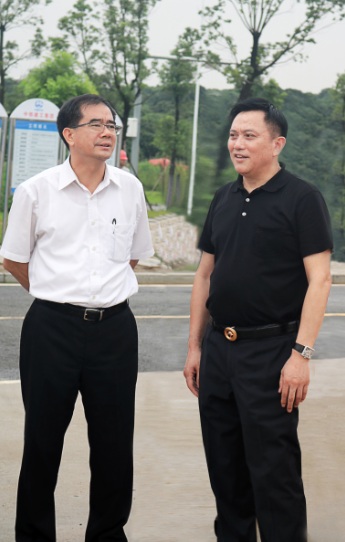 Satellite headquarters base project up as a major project in dongguan in 2016, a total construction area of 165000 square meters, with a total investment of 650 million yuan. Are expected to be fully completed in 2018, the headquarters base is completed, will rely on China's national defense industry enterprises association, the Chinese academy of sciences, national development and reform commission (NDRC), China professional committee of emergency related consultant unit, establish national iot research institute, a iot r&d center, the demonstration center of civil-military integration and industry incubation center. Founded the Beijing key laboratory of the south branch of embedded systems, Internet of things (south) testing center, university of biological networks and Dr RFID practice base and iot training base, the emergency logistics branch RFID extension center.