On Oct. 26th, 2018, the founder/CEO/General Manager Mr. Peter Lin accompanied Dr. Thorsten Dreier, the Senior VP and Head of Specialty Films of German Covestro, in his tour to ZC Microeletronics industrial base in Dongguan. Mr. Peter Lin introduced ZC's history, experiences in building national major projects, and the company's current status in smart card production business. Both parties exchang their expectations in forming strategic partnership in technological application, service, promotion, and many other aspects.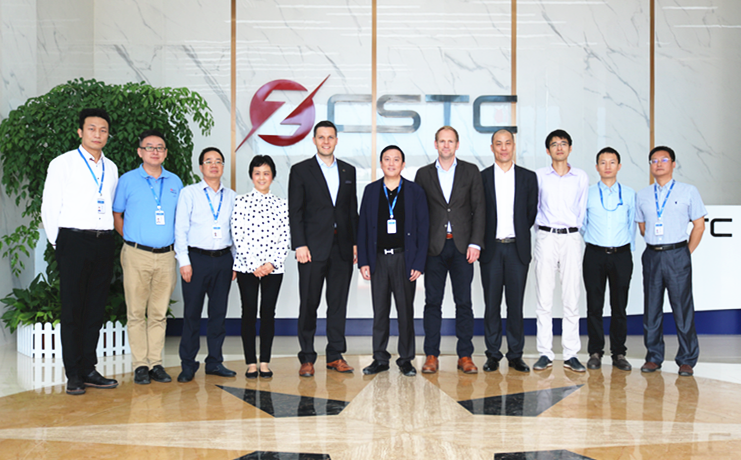 After visiting ZC Microeletronics' assembly line that stems from self-developed chip's core technology, revolves around Germany's prominent smart card production technique and highly secured and environmentally-friendly material, Dr. Dreier expressed his apprciation and complement: "ZC Microelectronics has the best smart card industrial base among those I've seen. It is incredible and close to perfection"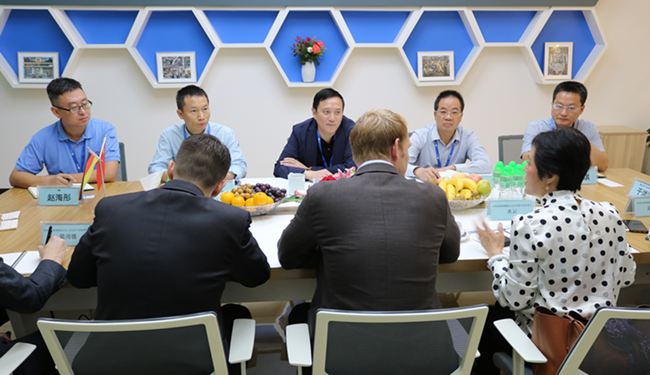 Both parties discussed their future directions in business cooperation and both were confident in the prospects of utilizing PC smart card production industry. Dr. Dreier introduced the recent development in Covestro's technological advancement as well as production line investment, and also expresses approval in ZC's choice of selecting green material for card production. He states his willingness to provide full support in supplying such material and reassuring its price competitiveness, and for Covestro to sign a strategic cooperation agreement with ZC Microeletronics in the near future.