The founder and Chairman of ZC Group Inc., Mr. Peter Lin attended the Fifth Border Management and Identity Conference in Bangkok on December 11, 2018. Mr. Peter Lin met officials from Thailand, Singapore, New Zealand, Malaysia, Indonesia, Afghanistan, Pakistan, Uzbekistan, Niger, Ivory Coast, Bhutan, Sri Lanka, Hong Kong, Macao, countries and regions along the One Belt One Road route, and exchanged views on subjects such as system establishment,data collection, anti-fake technology, issue and distribution of smart ID card. Those officials expressed keen interests of visiting ZC Group's high-end intelligent manufacturing base located in Guangdong-Hong Kong-Macao Greater Bay Area.
The Fifth Border Management and Identity Conference is organized by the International Organization for Migration (IOM) and Asia Pacific Smart Card Association(APSCA), and supported by the Ministry of Foreign Affairs of Thailand, International Air Transport Association (IATA), International Civil Aviation Organization (ICAO), International Criminal  Police Organization (INTERPOL), the European Border and Coast Guard Agency (FRONTTEX), United Nations High Commissioner For Refugees (UNHCR) etc. As a member of APSCA, ZC Group Chairman Peter Lin together with other representatives from 58 countries and regions participated in this conference.
The conference focused on the alternative approaches to border management and identification, presented new technology applications and explored trending topics and concepts in terms of data platform establishment, data application, information security, bio-identification technology, identity trust chain security system, mobile solutions for border management,E-ID applications, future border management and identity information management and so on.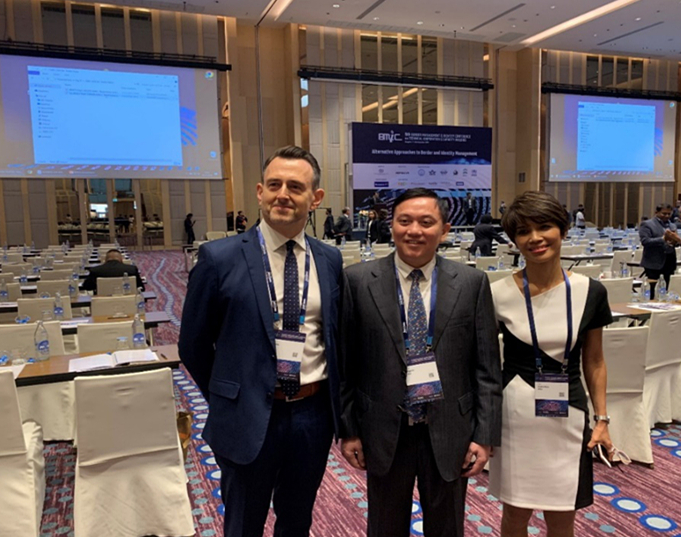 ▲Chairman of ZC Group Mr. Peter Lin, Pictured with Chairman of APSCA Mr. Greg Pote and Ms. Veronica Ribeiro
As an industry benchmark enterprise, Chairman Mr. Lin leads ZC Group team with his acute market sensitivity and farsighted international view actively participates in industrial standards establishment of national and regional border and identity management, fulfills social responsibility of keeping information safe and using environment friendly material in order to become a comprehensive supplier of microelectronics IoT products and a value-added service provider that takes "putting people first, developing leading technology, maintaining highest quality, practicing efficient management" as business principle.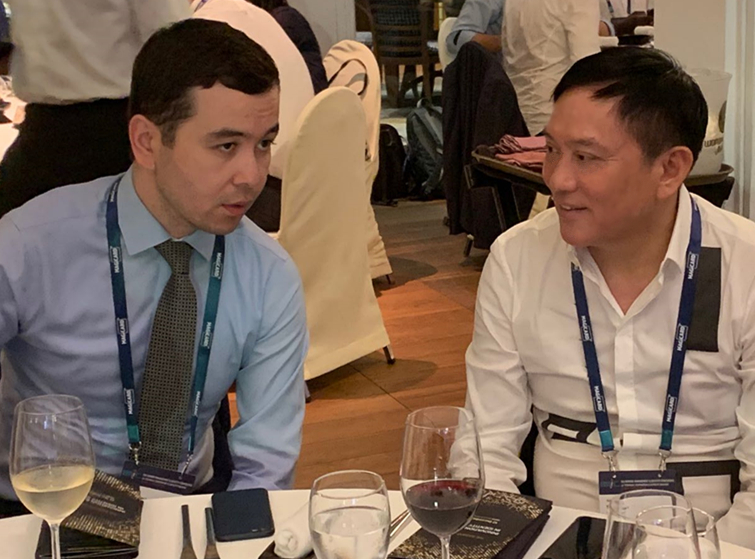 ▲Chairman of ZC Group Peter Lin and Secretary General of Ministry of Foreign Affairs of Uzbekistan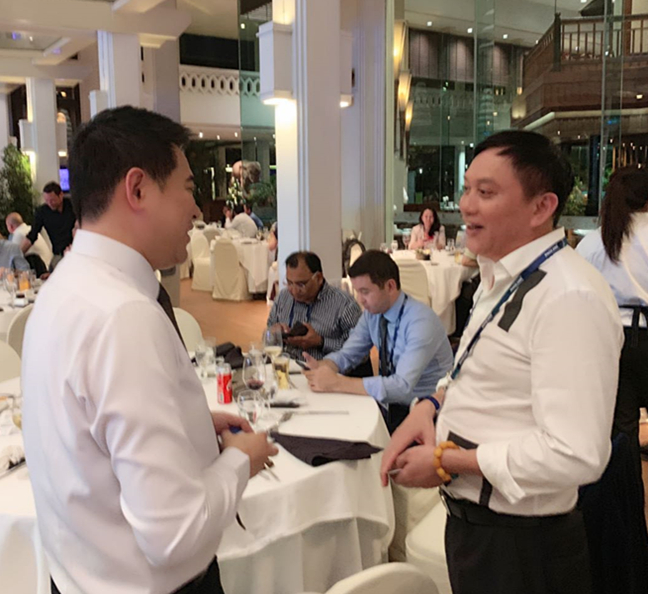 ▲Chairman of ZC Group Peter Lin and official from Hong Kong Immigration Departmen