World's leading smart card equipment Manufacturer Mühlbauer CEO Thomas Betz and associates have traveled to ZC Group's Shenzhen operation center as part of the inquisition for feedback of the entire production line equipment's installation and debugging, in addition with the update on second batch of equipments' status. This is the 3rd official visit since the ZC Group and Mühlbauer reached strategic partnership.
ZC Group's Founder and Chairman Mr. Peter Lin with management team has held a meeting to welcome the Mühlbauer team and reaffirm that Mühlbauer and ZC are not only the strong partners but indeed trusting friends.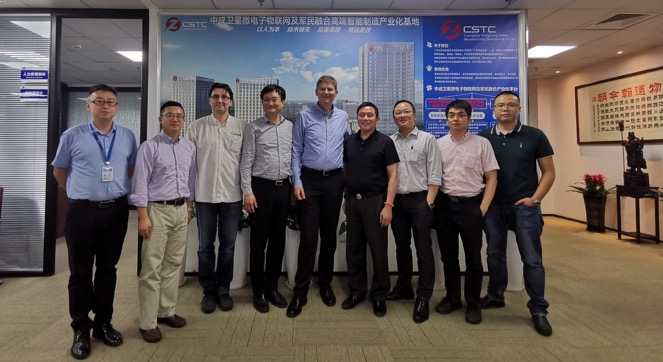 Mr. Thomas Betz has stated that ZC has long been a strategic partner, which Mühlbauer values very highly. ZC's production line in Dongguan Songshan Lake's IoT base is the most advanced production line they've seen in Asia and both parties should be extremely proud.
Both parties have communicated in-depth with subjects regarding debugging, training and receiving shipment, discussed constructive solutions for some of the technical difficulties, and shared vision how to cooperate and achieve better things in the future. Both parties are satisfied with the plan of how to help one-another and continues to expand and learn the PC Smart card's ever-shifting market.