In September 4th, 2019. Delegation from the Montenegro Government consist of State Secretary of Minister of Economy Mr. Milan Srzentic visited ZC's IoT Industrial Base at Songshan Lake, Dongguan. The Delegation is warmly Received by the company's VP Mr. Denny Lin and VP Mr. Zhao Haitong. The purpose of the visit for the Montenegro Government delegation is to study the modern-day technology of the Smart City application.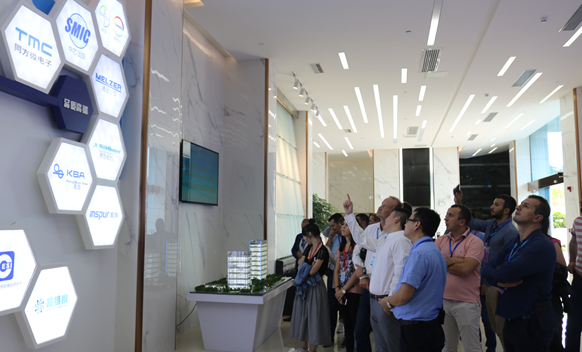 Company VP Mr. Denny Lin and VP Mr. Zhao Haitong introduces the ZC IoT Base to the State Secretary of Ministry of Economy Mr. Milan Srzentic and delegation.
The European country is currently looking for ways to develop their national infrastructure, in the sense of smart city and its overall application which would enable governments to have a more intelligent control and brings citizens with more convenience to their daily lives. ZC has given the presentation according to the purpose of Montenegro for the high-end products and services currently has on offer and demonstrated the overall impact these products and services have. The demonstration is indeed well received by the group and the audience are intrigued by business of the company.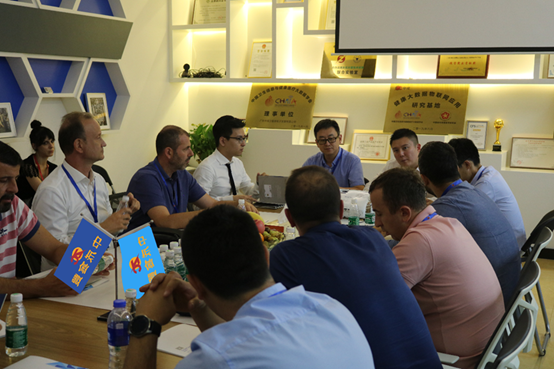 Then ZC Group's VP Mr. Denny Lin has given a full tour to the delegation of the ZC's Industry 4.0 Production line, which entails entire manufacturing process of the high-end smart card products. The Guests are extremely enlightened by the experience and full of praise, State Secretary Mr. Milan Srzentic said "it is the most impressive production line I've witnessed and surely, we will seek further cooperation with your company".
After the tour, several ministers have expressed their amazement regarding the technology development of the ZC. "It is quite impressive the technology and production line you possess here at ZC, it's been such a pleasure." says Mr. Zoran Iric, whom is the directorate for Rural development of Monitoring and evaluation for the Montenegro Government. Both parties exchanged their opinions on how smart city tech can be utilized by smart card application and agreement on further cooperation in the future.